BRAND: newsweek
Tags: illustration, branding, social, print
My responsiblities at Newsweek were extremely varied due to the small nature of our team.
My role was split between branding and marketing reporting to head of brand and creative reporting to the creative director within the sales and customs solutions team.
During my time at Newsweek Media Group, the company went through a rebranding from IBT Media to Newsweek Media Group.
I worked closely with the head of brand to produce brand guidelines and media kit for the primary vertical, Newsweek.
I created Newsweek Events designs including signage, brand guidelines, logos and web designs. I also created user personas as part of a research study for a new website. Ad hoc invitations, flyers, layouts and digital traffic units.
Above: Illustrated persona profiles created for UX research project at Newsweek
Above: Newsweek Print Subscription Ad - DPS
Above: Newsweek Events Guidelines
Above: Newsweek Media Group Video One-Pager Slide for Sales Team
Above: Newsweek Media Group Webinar Series PDF Flyer
Above: Newsweek Media Group Client Invitation for Day at Ascot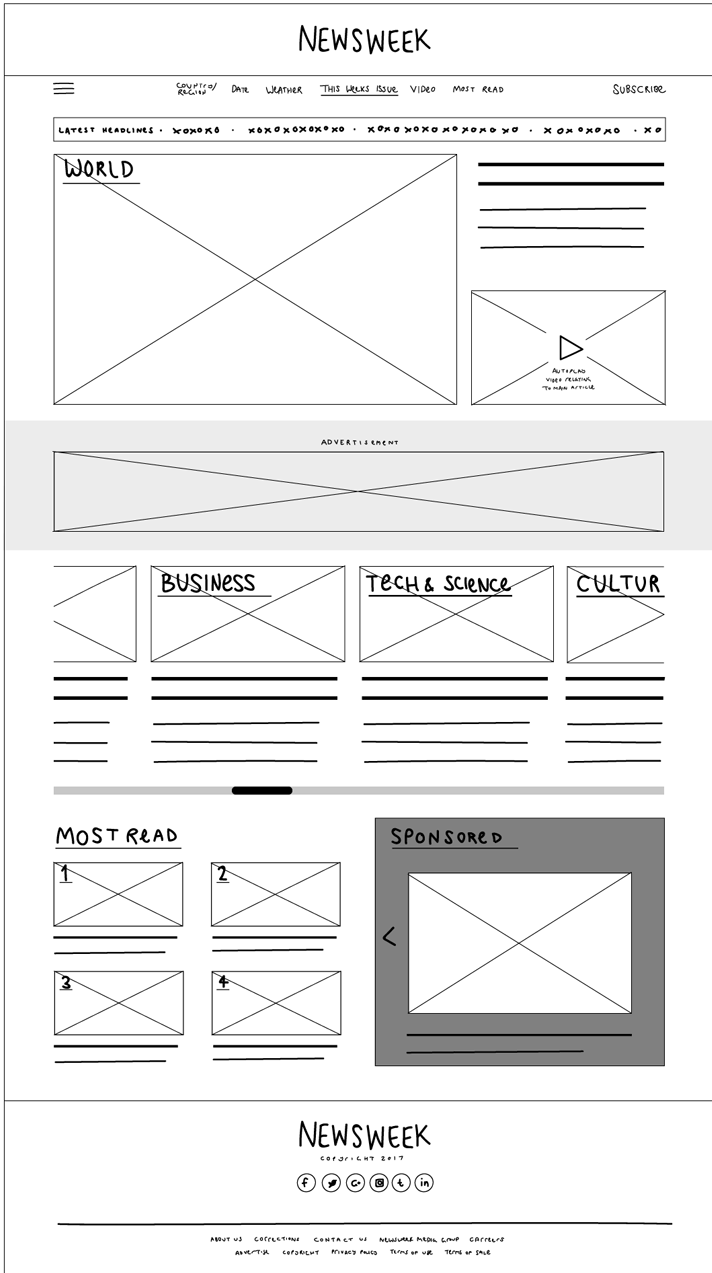 Above: Wireframe mockup for Newsweek website redesign.